Play the famous classic arcade Brekout Out now in Virtual Reality.
The VR version of an alltime classic brings you hours of fun and explosive gameplay in an unique atmosphere.
Story:
You are inside the space ship and can only move your ship left and right with your triggers.
Aim and destroy all the bricks to get to the next level.
The game got inspired by Alleyway's cover image.
Play from inside the ship in VR
Mess with the world and find out who is the best VR brick breaker in the world
Starting with 10 Levels in Early Access and improving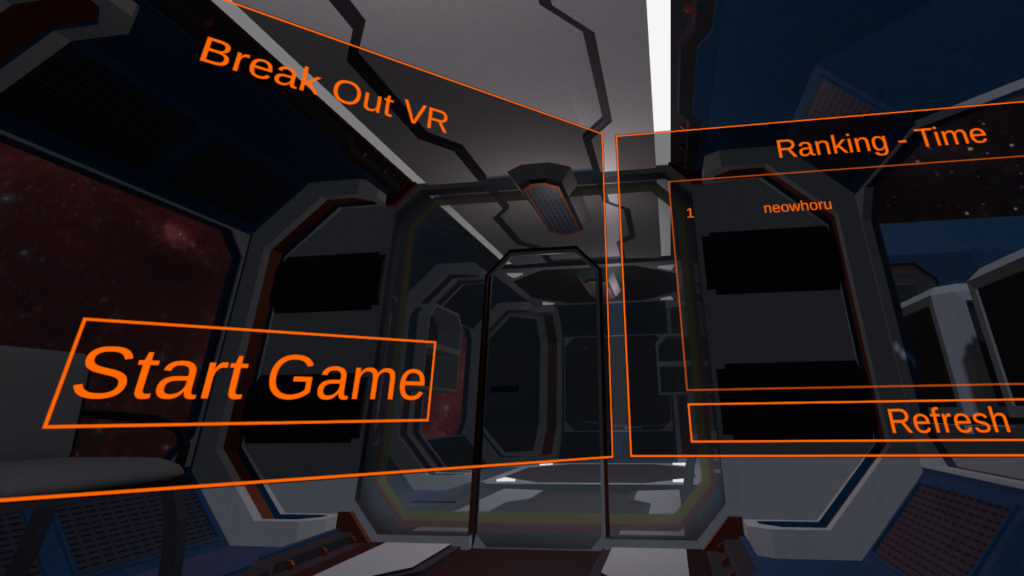 Early Access on Steam : https://store.steampowered.com/app/1334080/Breakout_VR/
Oculus Quest App Lab : https://www.oculus.com/experiences/quest/3473476126114358/?locale=de_DE

Oculus Rift: https://www.oculus.com/experiences/rift/4666473216726991/
SideQuest : https://sidequestvr.com/app/3484/breakout-vr